Get Your Player
a Personal AI Assistant
TENTUPLAY delves into your player's motivations and presents them with the strategies and items they need.
Start Demo
Our Partners
Netmarble Monsters

G.AIM Studio

Bleor Games

AFI

Planetarium

Playhard

Thumbage
How To Use TENTUPLAY
Install the SDK

and Collect Logs

The SDK collects play logs and the AI analyzes them to discover different play styles.

Get Insights into

Different Player Personas

The AI divides your players into 28 personas and creates a dashboard showing 'why' each player stays or leaves.

Automatically Send

Personalized Messages

The AI creates and sends in-game messages that suggest strategies and items each player needs.

Watch Retention

and Revenue Rise

Some of our clients have seen increases in retention rates by 88% and conversion rates by 94%.
Changes
TENTUPLAY Has Made
Studio A - MMORPG
Retention Rate 13%↑
IAP 8%↑
Engagement 45%↑
Conversion Rate 94%↑
Studio B - Idle Game
D4 Retention Rate 88.5%↑
D6 Retention Rate 79.5%↑
Retention Days 36.1%↑
Honestly, I had some doubts in the beginning.

I wasn't sure whether it would really turn out to be effective.

However, I saw the retention of the treated players was 88% higher than the untreated,

and my doubts vanished.
Junyoung Hong
CEO / G.AIM Studio
Why TENTUPLAY?
Easy to use

Install the SDKs and TENTUPLAY will do the rest.

Every player matters

TENTUPLAY takes care of up to 28 player personas to improve the retention and revenues of all of your players.

Fast and easy CRM

TENTUPLAY uses its own automated messaging system which delivers personalized messages to the right players in the right place at the right time. It allows more prompt player management without updating your game.

Gather Insights to improve your game

TENTUPLAY makes useful discoveries that can help you in game design. It tells you why your players leave, why they make purchases, what they complain about, and what they want.
Provide Personalized Strategies and Offers.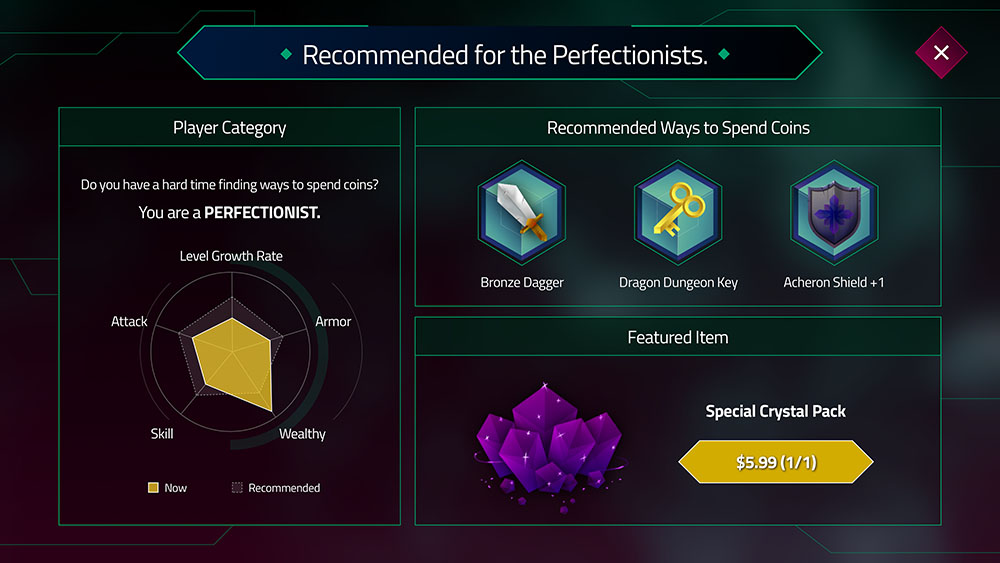 The Perfectionists

Tips and guide for those who have a hard time deciding which item to rush first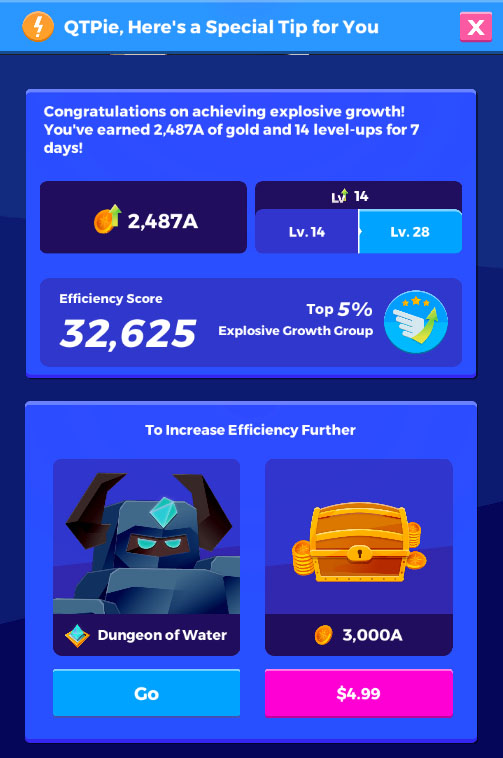 The Efficient Players

Growth record and recommended items for those who spend resources efficiently to grow fast within a limited playtime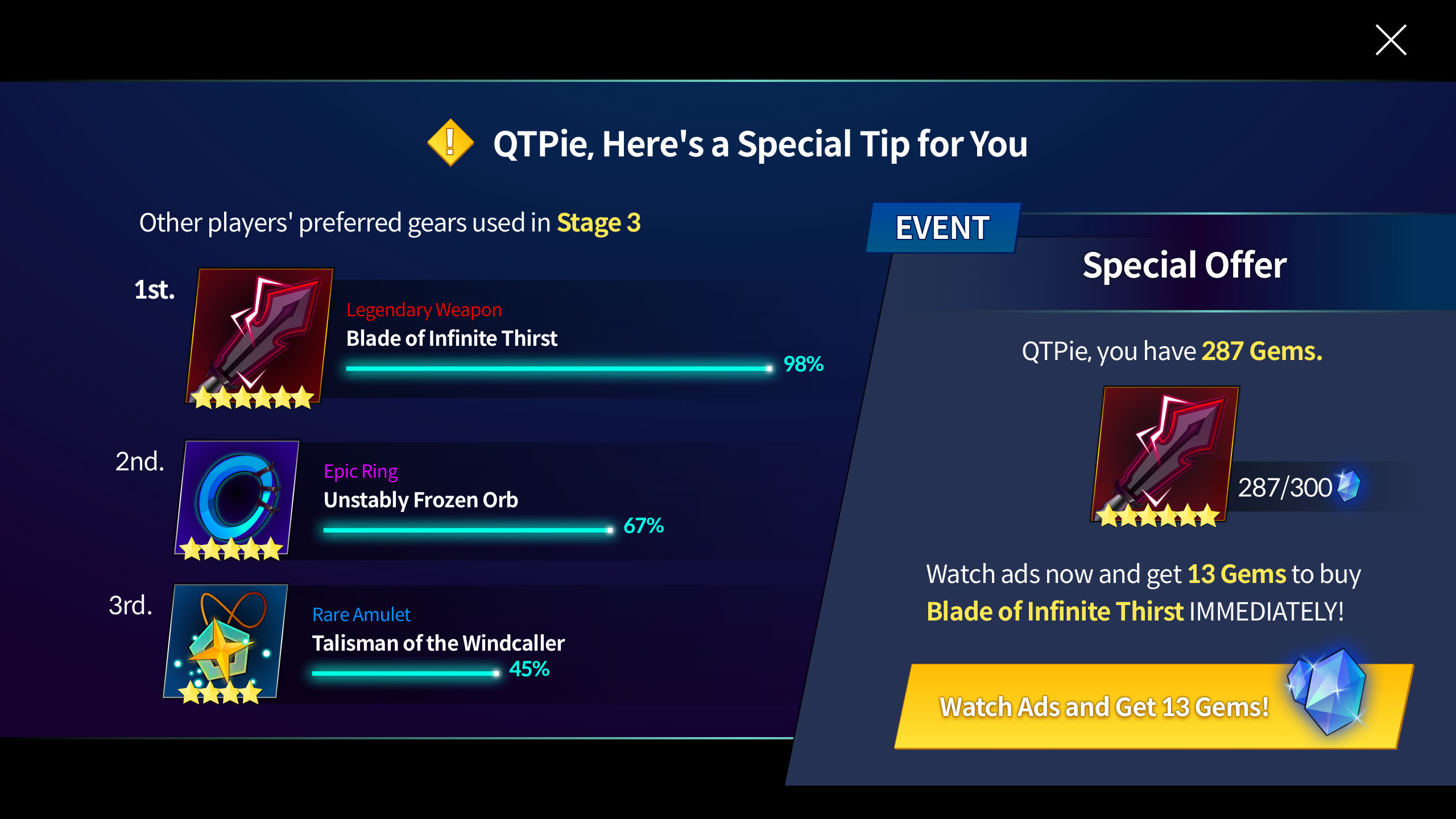 Non-paying Users with High Expectation

Offer watching ads to get the item that helps to win the game for non-paying users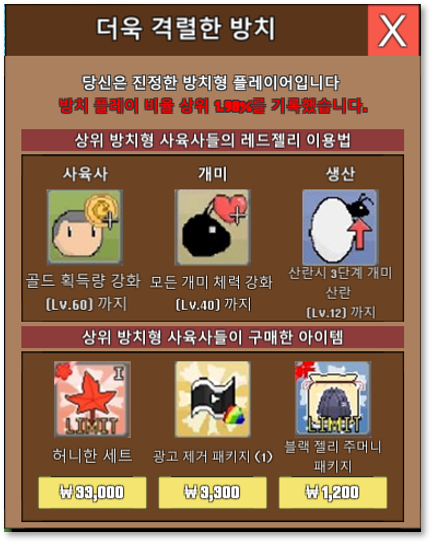 Idle Game but Manually

Tips and featured items for those who want to grow fast and go less idle
using RPGM.Core;
using RPGM.UI;
using UnityEngine;


using TentuPlay.API;



namespace RPGM.Gameplay
{
    public class InventoryItem : MonoBehaviour
    {
        public void OnTriggerEnter2D(Collider2D collider)
        {
            

new TPStashEvent().CharacterItemGet(this);


            model.AddInventoryItem(this);
        }
    }
}